Holub Insurance Solutions Now Has 2 Locations!
Holub Insurance is growing! With more agents and carriers, we now have 2 locations to better service your needs. Our newest location is inside of the NXT Bank on 4th Street in Central City! Please stop in and let us know if/how we can service your insurance needs!
We stay on the cutting edge of technology with paperless options and email, auto apps for your phone, and downloading capabilities via GPS, but we haven't forgotten the old ways that have gotten us all to where we are.
909 Red Bridge Road
Central City, IA 52214-9523
Phone: (319) 437-2131
Fax: (319) 437-2132
Map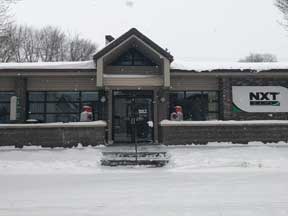 59 N 4th St
Central City, IA 52214
Phone: (319) 438-1487
Fax: (319) 437-2132
Map